British-born car manufacturer Bentley are known for producing the plushest cars while giving them a sporty edge that you typically won't associate with other ultra-luxury automakers like Rolls-Royce or Mercedes-Maybach.
The ridiculously fast Bentley Continental GT is no doubt their most successful model, but with SUV sales rising each year, it's no surprise that Bentley have decided to create their first very own SUV, the Bentayga.
Today we'll be looking at the Bentayga, their first and only SUV which was introduced back in 2016 and has received small updates since.
Exterior And Design
Bentley produces some of the best-looking cars on the road and the Bentayga's design is spot on. Bentley's iconic twin headlight feels completely at home on the SUV body. Contrast that to the Porsche Cayenne where the headlights borrowed from the coupe has divided opinion.
Despite its large size, the Bentayga manages to look sporty and luxurious in equal measures. The rear taillights ooze luxury, while the slightly sloping roofline gives it that sporty touch without going too far.
This is a mid-size SUV which means few vehicles will have as much presence on the road. While luxury German mid-size SUVs like the Audi Q7 and BMW X5 look impressive, the Bentley Bentayga's exquisite detailing has them easily beat.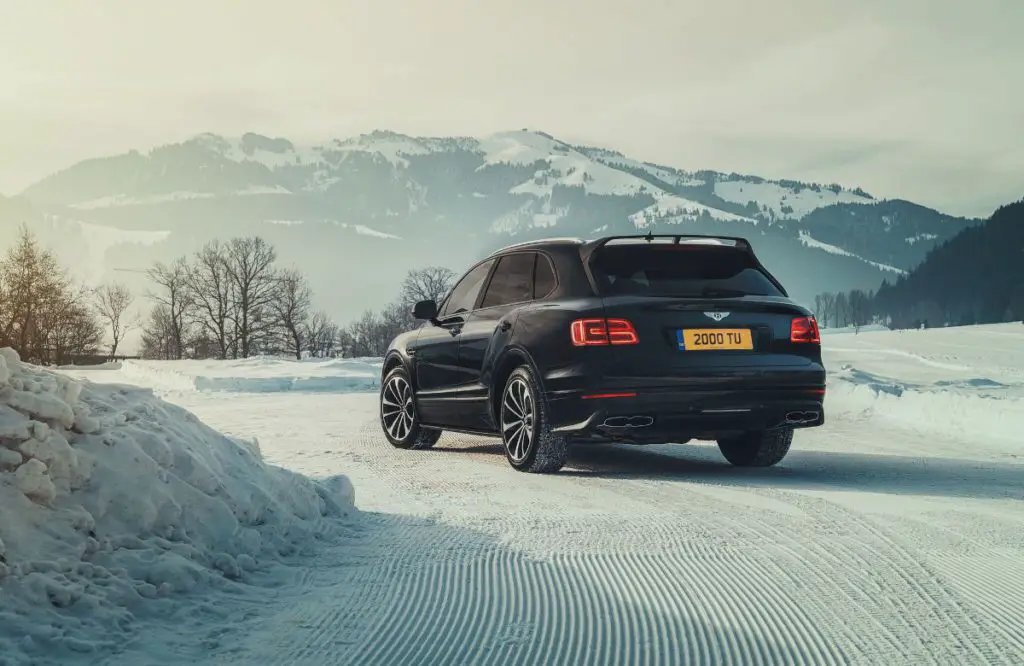 Interior
For an SUV of its price, you are probably expecting one of the grandest car interiors on the market. Well, Bentley certainly hasn't disappointed in this regard.
The interior has a decidedly Bentley feel to it, so previous Bentley owners will feel completely at home apart from the fact things are sitting a fair bit higher up. The iconic two-hoop dash design is pure class, with a stunning real-wood finish, premium leather stitching and metal organ stops and air vents that you just don't see anywhere else.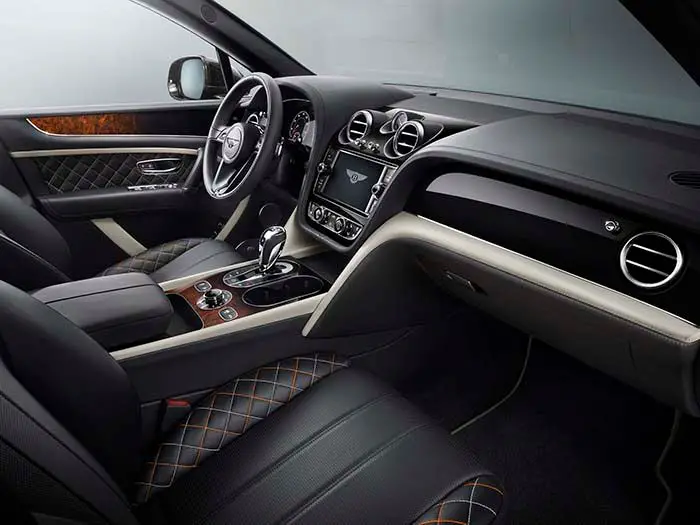 Although the base model is extremely luxurious as it is, Bentley offers a number of extra options that will entice those with extra money to splash. The big-spenders will be most interested in the Mulliner specification which is essentially the ultimate version of the Bentayga, with things like quilted leather seats and bottle chiller. You can also upgrade to a Breitling clock, although costing almost as much as the Bentayga itself, even the richest multi-millionaires will probably think twice.
The Bentayga is available in various seating configurations. Most buyers will opt for the standard 5-seater configuration. However, you can also add a third row and buy it as a 7-seater. Alternatively, toss out the back row's middle seat and get two captain's chairs instead.
Performance and Drive
SUVs aren't typically associated with blistering speeds, but Bentley have done what they do best and managed to make a big luxury car blisteringly fast.
All the petrol variants are fast, with the standard model capable of reaching 187 mph. The 626 brake horsepower Bentayga Speed is the fastest version, reaching speeds of up to 190 mph, making it the fastest SUV in the world. It's also incredibly fast off the line with a 0-60 mph time of just 3.8s. Now put the Bentayga in sports mode to firm up the suspension and you'll find yourself blazing around the track.
While the Bentayga isn't designed for heavy off-roading (that's best left to something like a Jeep Wrangler or Toyota Land Cruiser), it still fares well on rough terrain. The off-road controller has presets for sand and mud among others, meaning you'll make it home out of the Sahara desert should you ever find yourself in such a situation.
However, where the Bentley Bentayga really shines isn't on the track or on muddy trails, but on your average road. The SUV can be put in 'Bentley' drive mode, which strikes a balance between comfort and responsiveness for the ultimate driving experience. Driving an SUV should never be this fun, and of course passengers can rest soundly thanks to the excellent air suspension and acoustic insulation.
Verdict
Bentley's foray into the SUV market with the Bentayga is unsurprisingly successful, coming from a company that has historically excelled in making big and luxurious cars. The Bentayga dethrones the Porsche Cayenne to become the new king of luxury sports SUVs, although costing well over $100k, that was probably to be expected.
The Bentayga is difficult to fault, and those looking for the pinnacle of luxury in an SUV will be hard pressed to find better. The Rolls-Royce Cullinan certainly fits the bill, being another ultra-luxury SUV which also costs as much as a house. However, they're not directly comparable since the Cullinan is a larger and more expensive full-size SUV that is more luxurious but less sporty.