What makes the best family car: a minivan or an SUV? It's a classic question that has many answers depending on the family, and of course the vehicles in question.
Below we're taking a look at two different Toyota vehicles, both of which are marketed as ideal family cars. The first is the Toyota Sienna minivan, and the second is the Toyota Highlander SUV. Both are reappearing in Toyota's 2022 lineup, so which is the better choice for you? 
Quick Summary
The Toyota Sienna is a hybrid-only minivan, whereas the Toyota Highlander is a midsize crossover SUV available with either gas or hybrid engines. While the Toyota Highlander is capable of seating up to 8 if necessary, the Toyota Sienna's can more comfortably accommodate third-row passengers. On the flip side, the Highlander SUV offers a more fun and engaging drive.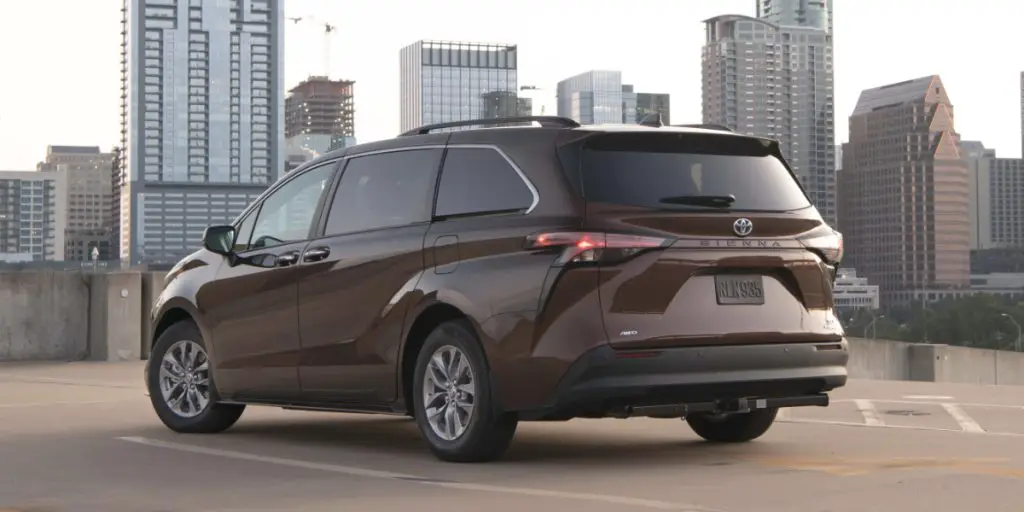 Sienna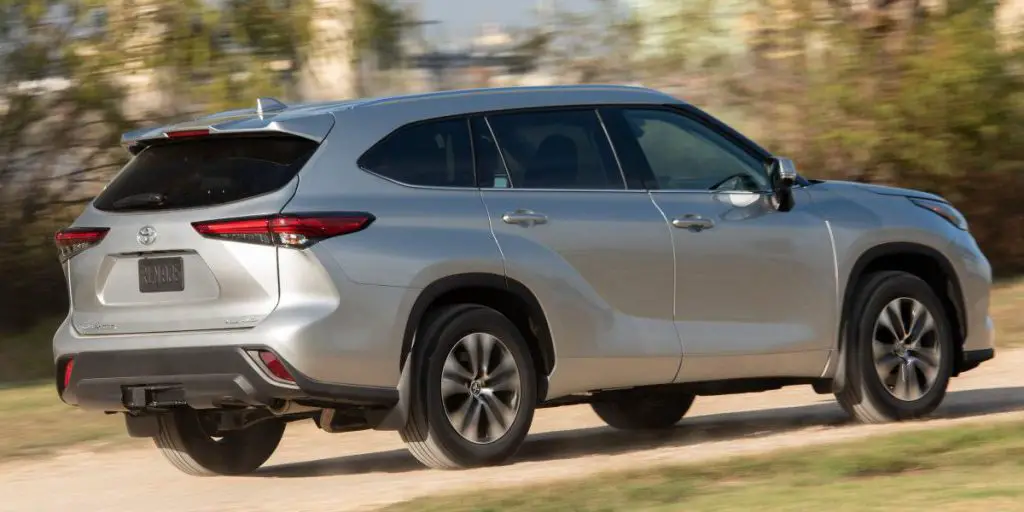 Highlander
Pricing
The Sienna has a very slight advantage in starting price, with its lower starting MSRP of $34,560 for the base trim. The Highlander's MSRP starts at $35,205. It's not an earth-shattering difference, but the Sienna does have that initial advantage.
However, on the other end of the spectrum, the situation is reversed.
The most expensive Toyota Highlander trim is the Hybrid Platinum trim, which starts at $49,010. It's good for any SUV's top trim to remain under $50,000, but it's still a big jump from the starting price. As for the Sienna, the top-level Platinum model goes slightly higher, at exactly $50,000.
Exterior and Interior Styling
Does anyone buy a minivan for the way it looks outside or in? Not really, because function and comfort are typically more valued when people are looking for a family car. Having said that, the Toyota Sienna is a good-looking minivan, with pleasing angular lines, an enlarged front grille, double-spoke alloy wheels, and sweep-back front headlights. As vans go, it's really quite attractive.
The Highlander SUV also offers some very pleasing exterior options, including very edgy front lights, a sweeping wing-like emblem wrapping the front Toyota logo, a large glossy front grille, and different options for metal finishes on the tires (including gold). The Highlander finds it easy to look very high-end, though some Korean SUVs like the Kia Sorento manage to offer arguably better-designed interiors.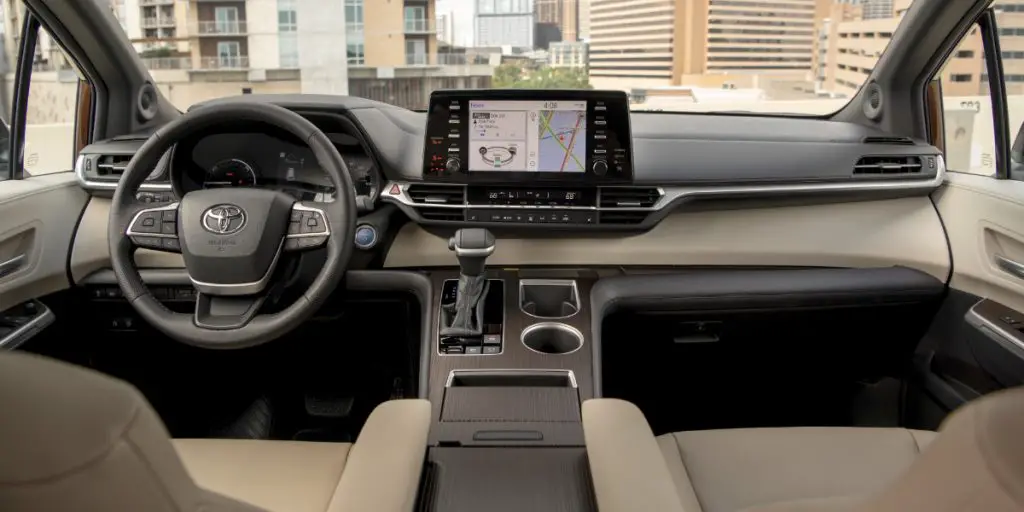 Sienna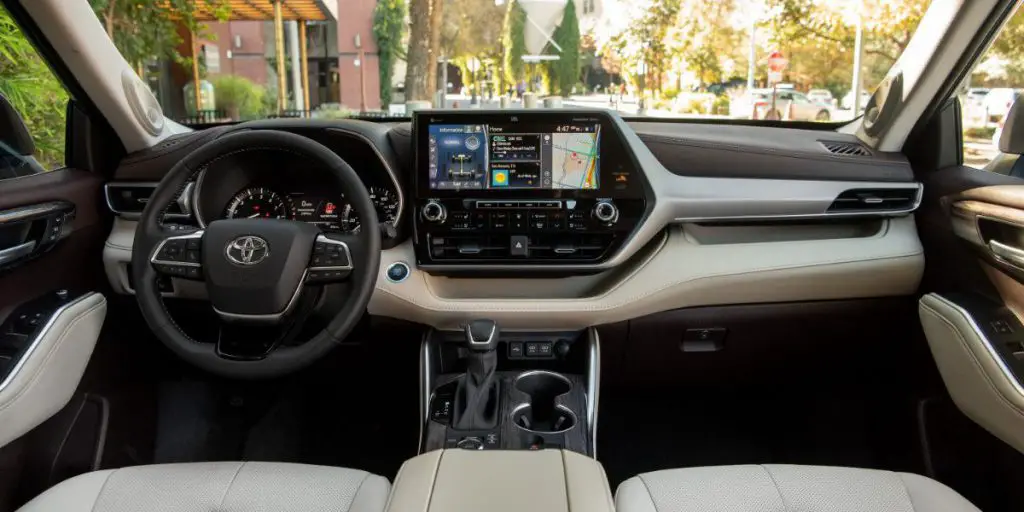 Highlander
On the inside, the overall look is just what you'd expect from Toyota in both cases: clean, elegant, refined. There's nothing in either to really blow you away per se, but there are some individual standout features.
In the Sienna, the second-row captain's chairs have a super-long slide function allowing them to slide way back and recline with footrests.
For the Highlander, options for two-tone leather on the XSE models and up make for some extraordinary interior style. But while both interiors offer some good individual features and three seating rows, the Sienna wins an additional point for overall passenger comfort. That's because all three rows are fairly spacious and comfortable when compared to the Highlander's third row which can be a little cramped.
Performance
Neither one of these Toyotas is built for breathtaking performance, but they're both capable. The Highlander is loaded with a 3.5L V6 engine outputting up to 295-hp, which is paired with an 8-speed automatic transmission. It'll do 0-60 mph in a not-bad 6.7 seconds. The hybrid version comes with a 2.5L 4-cylinder engine with 2 electric motors outputting a total of 243-hp.
The Sienna runs on a 2.5L 4-liter gasoline engine paired with 3 electric motors making 243-hp in total. The Sienna is sold exclusively as a hybrid, so there's no gasoline-only option. AWD is an option for the Sienna, and brings a third electric motor which boosts power a little more, but it's still a little slow on acceleration, taking 7.7 seconds to reach 60-mph from zero.
As you would expect, the SUV delivers a more exciting drive and is more able to traverse rough terrain, but the Sienna is more than capable enough as a standard family hauler.
Practicality
Here's one area that people really value when it comes to choosing an SUV or a minivan. Let's start with cargo capacity. The Sienna is hands down the better option when it comes to total luggage capacity because it offers 33.5 cubic feet with the seats up, and up to 101 cubic feet when you start lowering seats. The Highlander gets 16 cubic feet with seats up, and up to 84.3 cubic feet with seats down.
As mentioned before, the third row seating of the Sienna minivan is considerably more generous than the third row of the Highlander.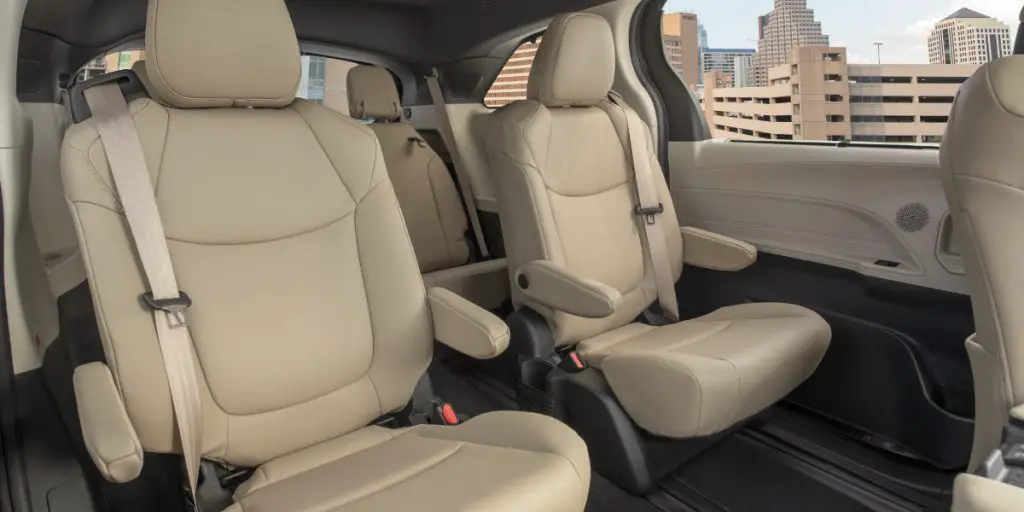 Sienna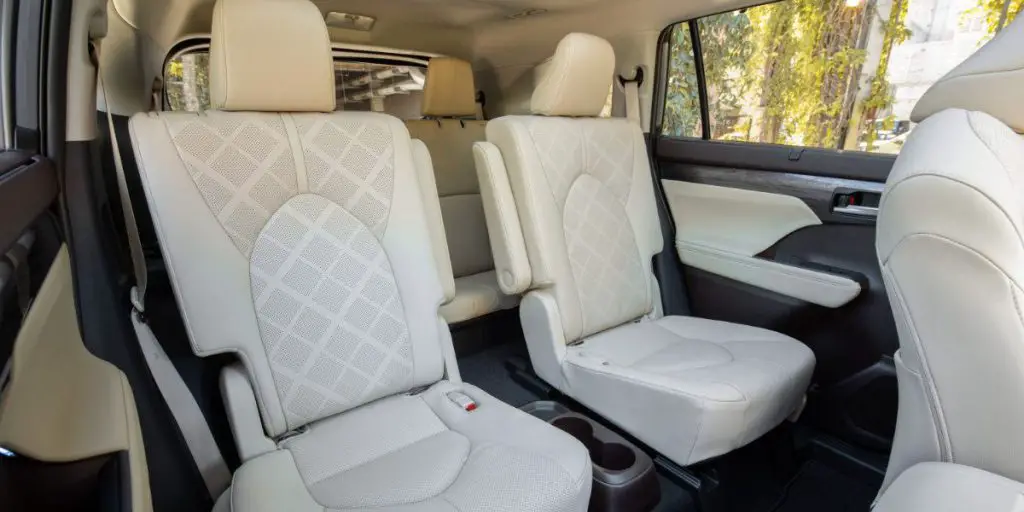 Highlander
The Sienna also has an obvious overall advantage in fuel consumption because it's an exclusive hybrid model. The Sienna achieves up to 36-mpg in the city and 36-mpg on the highway. The Highlander gasoline model manages 21-mpg and 29-mpg respectively. Admittedly that's still good for a 3-row family SUV.
The Highlander Hybrid models are all able to just about match the Sienna, achieving 36-mpg in the city, and 35-mpg on the highway. The Sienna overall still edges a win by a single mpg, but they're fairly evenly matched in hybrid terms.
Technology & Features
Highlander drivers get the better choice of a larger infotainment touchscreen at 12.3 inches, but the Sienna isn't far behind with an optional 11.6-inch display. Both also have access to premium audio systems from JBL.
In terms of connectivity, both models of Apple CarPlay, Android Auto, and Amazon Alexa connections, as well as wireless phone charging, though you have to go higher in the Sienna trim level to get that charging.
The Highlander offers a digital rear-view mirror, which is a nice addition, and both are up to date with their Wi-Fi connectivity and USB ports.
Safety
While both models are fitted with Toyota Safety Sense, the Sienna is a little behind because it's still using the 2.0 system, whereas the Highlander now gets the 2.5+ system as standard. The main difference is in sensing capabilities, with the latter able to detect oncoming vehicles and pedestrians even when it's doing a left-hand turn at the intersection. The 2.5+ system also includes emergency steering assistance.
Verdict
In many respects, the Toyota Sienna and the Toyota Highlander are well matched, especially when it comes to features and technology. There's barely a difference between them in those regards.
The main difference is in the second and third-row space. The Sienna offers better overall passenger space for all 7 or 8 passengers depending on layout. The Highlander can accommodate up to 8 passengers, but the third row is always a little more snug than in the minivan option, which offers greater equilibrium. The second row captain's seats in the Sienna with the mega sliding function make them the best second row between the two.
A family knowing it has to always take 6-8 people in the car would be best with a Sienna. Those who only occasionally need to fill all the seats would be fine with a Highlander and simply lower the third row to gain extra cargo space.
Comparison Table
2022 Toyota Sienna
2022 Toyota Highlander
Trim
Price
$34560
$35205
Performance
Engine
2.5L Inline-4 Hybrid
3.5L V6 Gas
Horsepower
245 hp @ 6000 rpm
295 hp @ 6600 rpm
Torque
176 lb-ft @ 4400 rpm
263 lb-ft @ 4700 rpm
Transmission
Continuously Variable Automatic (CVT)
8-Speed Automatic
Drivetrain
Front-Wheel Drive
Front-Wheel Drive
Handling
Steering Type
Rack-Pinion
Rack-Pinion
Rear Suspension
Multi-Link
Multi-Link
Rear Wheel Size
P235/65TR17
P235/65VR18
Front Suspension
Strut
Strut
Front Wheel Size
P235/65TR17
P235/65VR18
Turning Diameter (ft.)
38.3
37.4
Fuel Economy
MPG/MPGe - Hwy
36
29
MPG/MPGe - City
36
21
MPG/MPGe - Combined
36
24
Gas Tank Size (gallons)
18.0
17.9
Cruising Range - Hwy (miles)
648.0
519.1
Size and Weight
Height (in.)
68.5
68.1
Length (in.)
203.7
194.9
Weight (lbs)
4610
4145
Max Width (in.)
78.5
76.0
Wheelbase (in.)
120.5
112.2
Interior Dimensions
Seating Capacity
8
8
Front Seat Leg Room (in.)
40.3
42.0
Front Seat Head Room (in.)
40.1
41.2
Front Seat Hip Room (in.)
59.6
57.2
Front Seat Shoulder Room (in.)
62.4
59.0
Rear Seat Leg room (in.)
39.9
41.0
Rear Seat Head Room (in.)
39.3
39.4
Rear Seat Hip Room (in.)
66.2
57.0
Rear Seat Shoulder Room (in.)
62.7
58.7
Third Row Leg Room (in.)
38.7
27.7
Third Row Head Room (in.)
37.4
36.1
Third Row Hip Room (in.)
48.8
45.6
Third Row Shoulder Room (in.)
58.5
55.0
Infotainment Features
HD Radio
Not Available
Not Available
MP3 Player
Standard
Standard
WiFi Hotspot
Standard
Standard
Satellite Radio
Standard
Standard
Bluetooth Connection
Standard
Standard
Entertainment System
Not Available
Not Available
Premium Sound System
Not Available
Not Available
Auxiliary Audio Input
Standard
Standard
Smart Device Integration
Standard
Standard
Hard Disk Drive Media Storage
Not Available
Not Available
Interior Trim
Cloth Seats
Standard
Standard
Vinyl Seats
Not Available
Standard
Leather Seats
Not Available
Standard
Premium Synthetic Seats
Not Available
Standard
Bucket Seats
Standard
Standard
Sun/Moonroof
Optional
Not Available
Leather Steering Wheel
Not Available
Not Available
Woodgrain Interior Trim
Standard
Not Available
Comfort Features
A/C
Standard
Standard
Rear A/C
Standard
Standard
Telematics
Standard
Standard
Seat Memory
Not Available
Not Available
Seat-Massage
Not Available
Not Available
Keyless Entry
Standard
Standard
Keyless Start
Not Available
Standard
Cruise Control
Standard
Standard
Multi-Zone A/C
Standard
Standard
Power Liftgate
Not Available
Not Available
Climate Control
Standard
Standard
Head-Up Display
Not Available
Not Available
Power Mirror(s)
Standard
Standard
Automatic Parking
Not Available
Not Available
Navigation System
Not Available
Not Available
Power Driver Seat
Standard
Standard
Cooled Rear Seat(s)
Not Available
Not Available
Hands-Free Liftgate
Not Available
Not Available
Heated Rear Seat(s)
Not Available
Not Available
Remote Engine Start
Not Available
Not Available
Cooled Front Seat(s)
Not Available
Not Available
Heated Front Seat(s)
Not Available
Not Available
Power Passenger Seat
Not Available
Not Available
Remote Trunk Release
Standard
Not Available
Heated Steering Wheel
Not Available
Not Available
Adaptive Cruise Control
Standard
Standard
Navigation from Telematics
Not Available
Not Available
Universal Garage Door Opener
Optional
Not Available
Steering Wheel Audio Controls
Standard
Standard
Safety Features
ABS
Standard
Standard
Brake Assist
Standard
Standard
Night Vision
Not Available
Not Available
Rear Parking Aid
Not Available
Not Available
Traction Control
Standard
Standard
Stability Control
Standard
Standard
Blind Spot Monitor
Standard
Not Available
Cross-Traffic Alert
Standard
Not Available
Lane Keeping Assist
Standard
Standard
Tire Pressure Monitor
Standard
Standard
Lane Departure Warning
Standard
Standard
Airbags
Knee Air Bag
Standard
Standard
Driver Air Bag
Standard
Standard
Seatbelt Air Bag
Not Available
Not Available
Passenger Air Bag
Standard
Standard
Rear Head Air Bag
Standard
Standard
Rear Side Air Bag
Standard
Not Available
Front Head Air Bag
Standard
Standard
Front Side Air Bag
Standard
Standard
Warranty
Basic
3 Years / 36,000 Miles
3 Years / 36,000 Miles
Corrosion
5 Years / Unlimited Miles
5 Years / Unlimited Miles
Drivetrain
5 Years / 60,000 Miles
5 Years / 60,000 Miles
Maintenance
2 Years / 25,000 Miles
2 Years / 25,000 Miles
Roadside Assistance
2 Years / Unlimited Miles
2 Years / Unlimited Miles